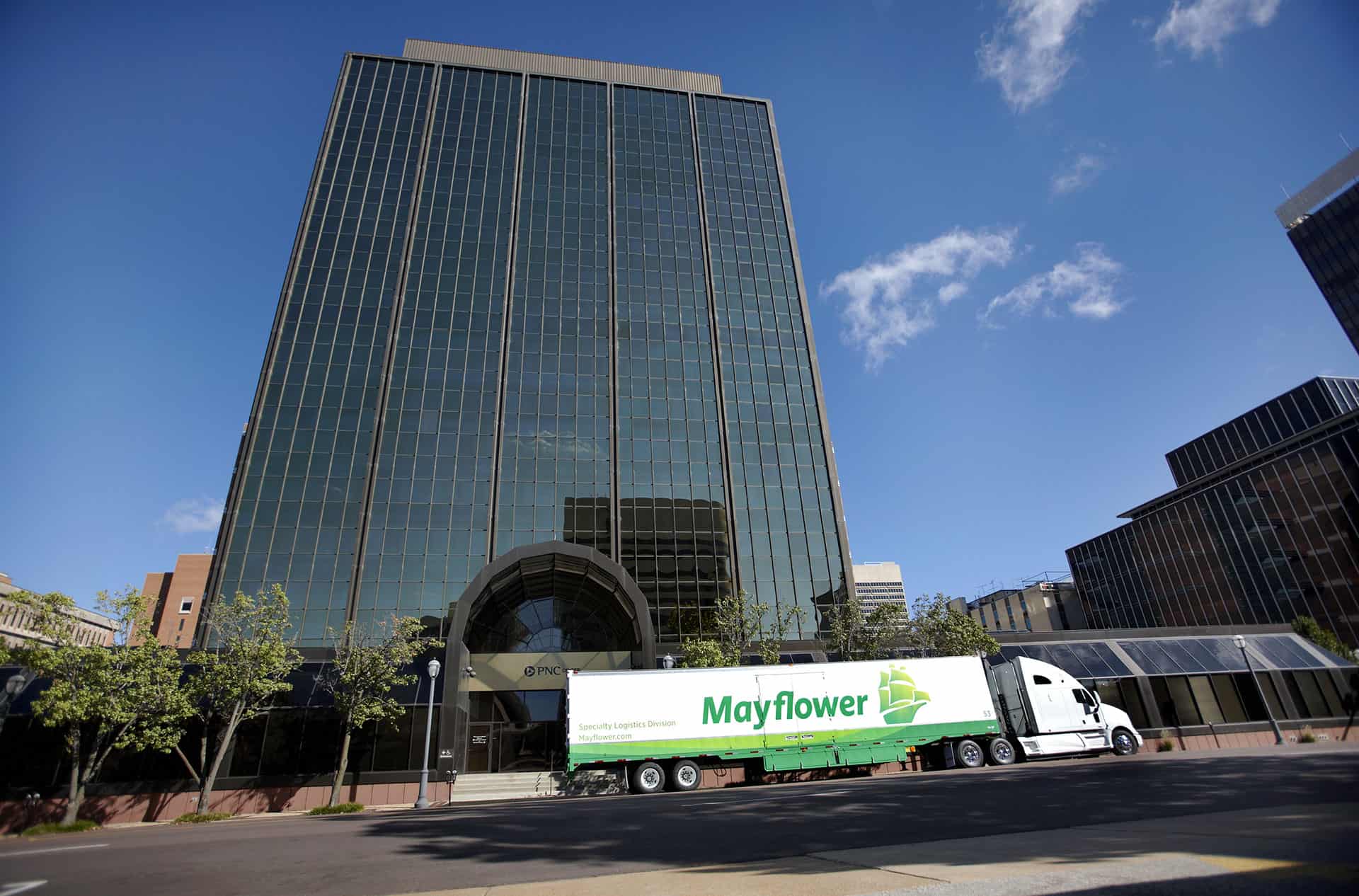 Office Moves of all Sizes
Our office movers have the ability to relocate businesses and offices of all sizes, from an entire corporate headquarters to a suite in an industrial parkway. When you work with us, we'll create an office moving timeline together, then assign tasks and duties to our packers and drivers. Everyone on our team is always on the same page to minimize your business downtime. Our goal is to allow you to continue operating your company throughout the entire moving process. Get your free moving quote today!
Comprehensive moving services
Arrow Moving and Storage has a comprehensive list of business moving services that can be included in your next office move, including:
Local and long-distance transportation
Office moving
Modular furniture installation
Fine art moving
Equipment moving
At Arrow Moving and Storage, you'll work with a Move Coordinator as your single point of contact so you always know who to call with questions for a fast response from someone who knows all the details of your moving plan. Our Move Coordinators are also able to work directly with any employees who are moving as a result of the office relocation, providing stand-alone office moving services or a complete corporate relocation package for your company. Our services begin with a free moving quote. Fill out our form today to receive yours!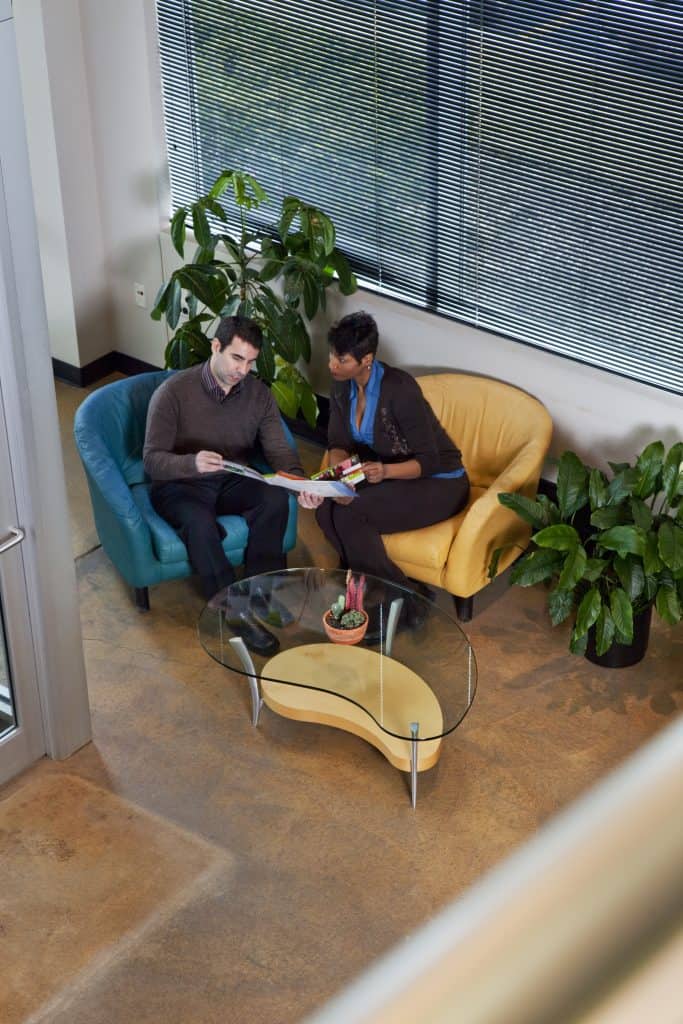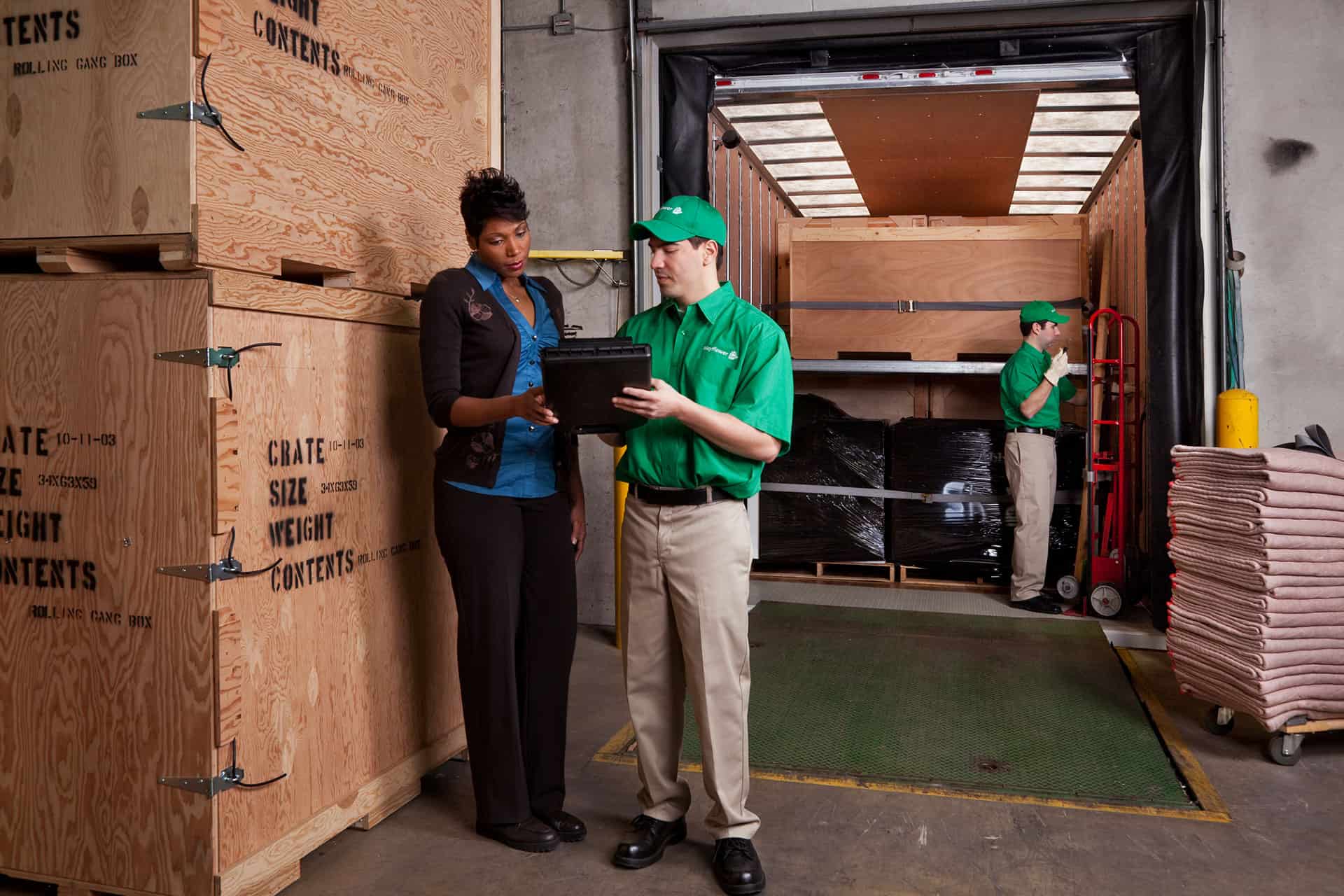 Specialized moving care for high-value items
The office movers at Arrow Moving and Storage can provide you with an online shipment tracker. That way you will always know where your belongings are at any time. Whatever size move you have, or whatever item you need moved, we can provide services from start to finish. Please contact one of our Move Coordinators today or fill out our online quote form for a free moving estimate.
You can read our Specialized Moving page to see how we take extra precautions with your important office items including electronics, art, equipment, and more.
Experienced Project Management
Relocating or remodeling an office is much more involved than simply loading desks and furniture onto a truck and unpacking at your new building. With an entire staff to think about and thousands of dollars in electronics and other equipment, planning an office move is not something to leave to inexperienced movers, much less try to handle all in-house.
Arrow's office moving team includes experienced project managers that can oversee scheduling, packing and loading, installation, disposal and liquidation, and are capable of adapting to changing circumstances on the fly. There's a lot at stake during an office move. Don't leave it to the amateurs. Leave it to the pros at Arrow Moving & Storage.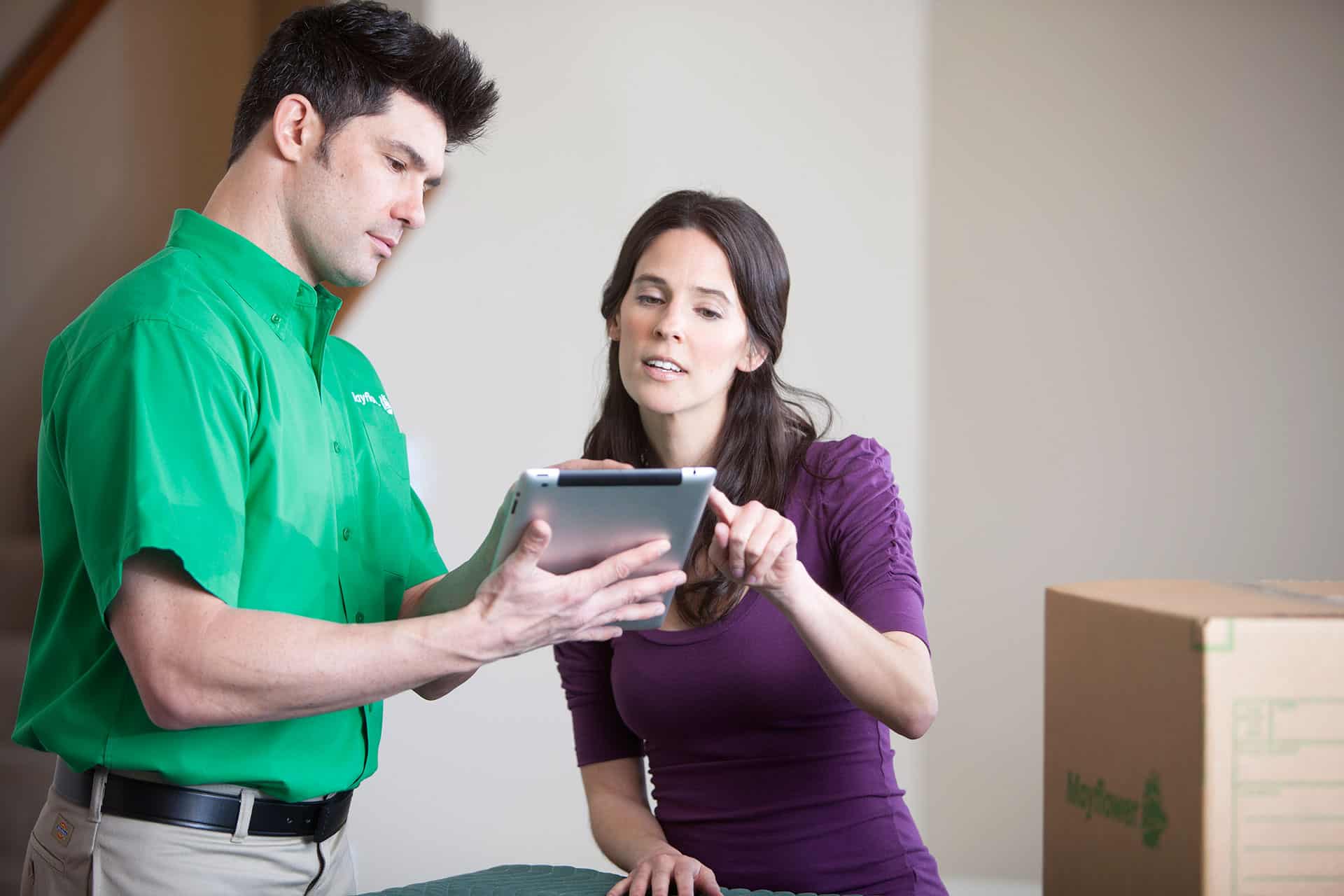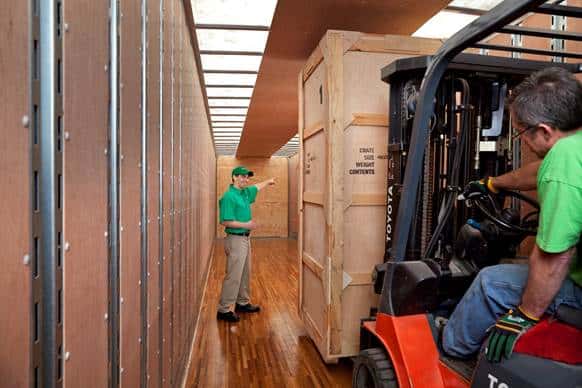 Commercial Storage Services
Many movers require temporary or long term storage services during their relocation and office moves are no different. 
Whether you're in need of short term storage for furniture and IT equipment or you require a place to house old records and files, our facilities are the perfect solution. Arrow Moving & Storage offers storage services in our state-of-the-art, climate controlled warehouses complete with 24-hour surveillance and quick accessibility.








Fill out the quote request contact form today!