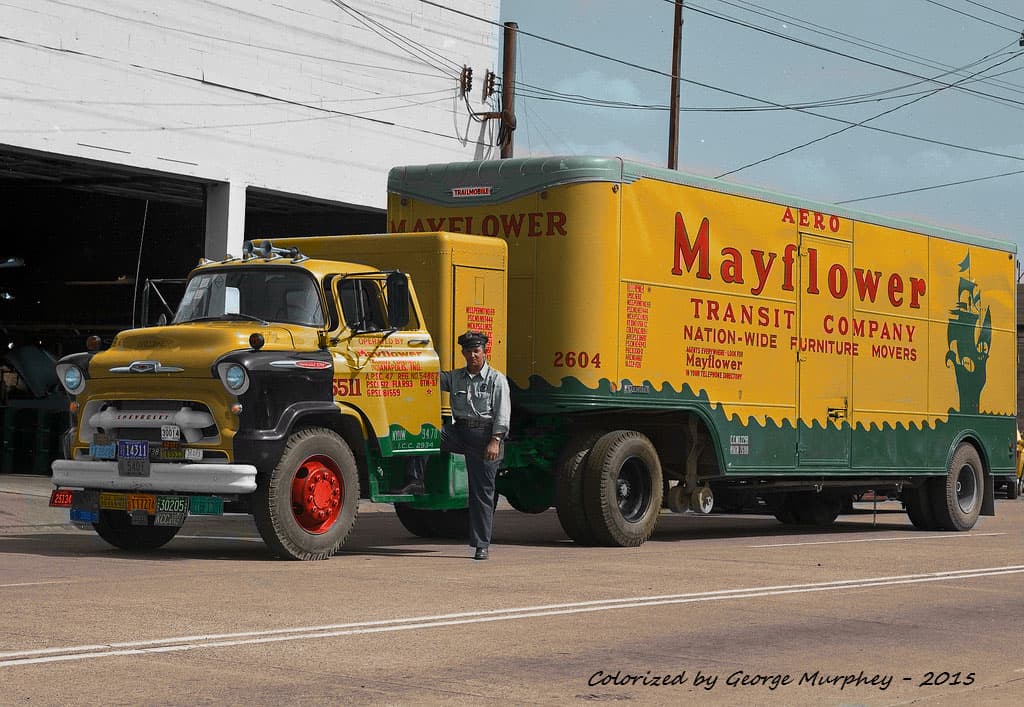 Arrow Moving and Storage grew from small-town beginnings in Cheyenne, WY, in 1936. Our mission is still the same as it was over 80 years ago: to service residents and businesspeople with high-quality, personalized moves. The only difference between 1936 and today is that now, we carry out this mission in cities around the world. We strive to meet the needs of every customer, and as a Mayflower agent, we have the resources to move and store anything.
Quality care from Arrow Moving and Storage and Mayflower
Arrow Moving and Storage is dedicated in providing ample training for our moving staff. All movers are required to pass the Quality Labor Certification through the completion of 25 hours of classroom training and the mastery of 160 moving skills. With years of experience and the proper educational tools, our movers are driven and successful in what they do—packing, loading, and moving residential and commercial belongings with special attention for the unique packing needs for different types of objects.
Along with a superior staff, Arrow Moving and Storage also has access to the most state-of-the-art moving equipment and technology in the industry, thanks to Mayflower. Our air-ride tractor-trailers provide a cushioned ride and alleviate vibrations inside the trailer during a move. The shipment tracking technology installed in each truck allows you to track 24/7 in real time where your belongings are in transit. This tracking data can be accessed on Mayflower's website any time.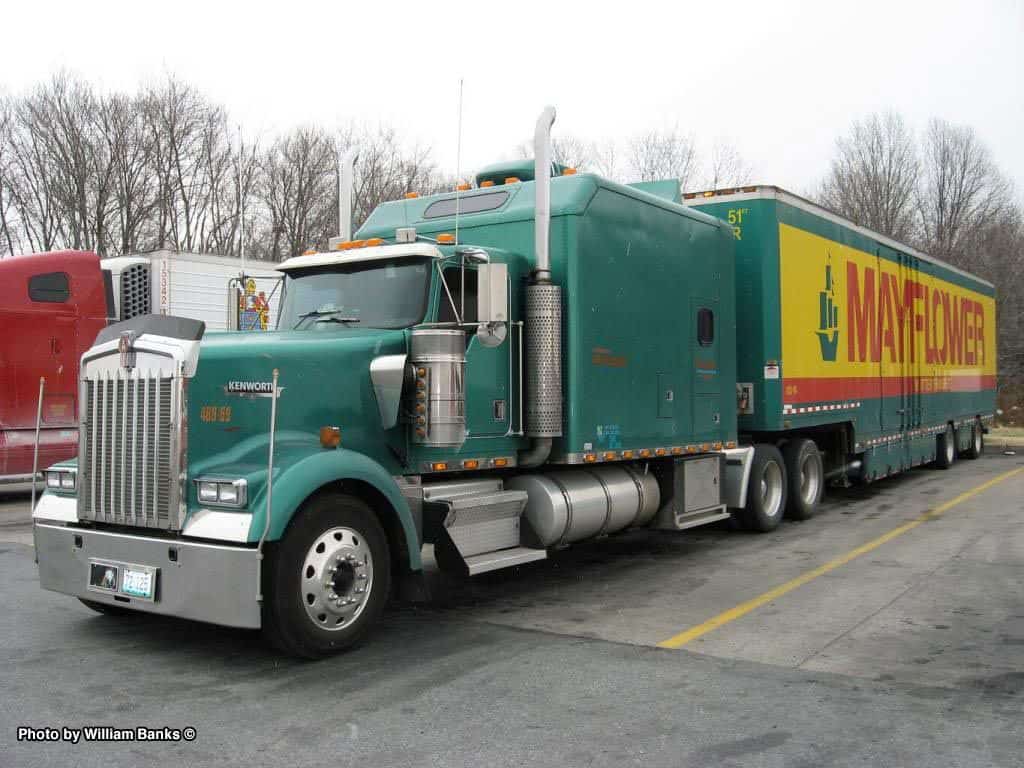 Here at Arrow Moving and Storage we want our Customers to be educated, informed and knowledgeable throughout their entire move. Our friendly, knowledgeable staff will be happy to assist in any way possible. This is what you can expect when you move with us. The first step is to have an Estimator visit your home to do a FREE in-home estimate. At the end of your free in-home estimate, all your questions will be answered.
You will have a binding price
You will know exactly how much your move will cost you. It will be broken down on your contract, so you can see exactly where your money is going.
You will have a Personal Move Coordinator
A Personal Move Coordinator will be assigned to you. They will be your one point of contact throughout your entire move. They will be with you every step, keeping you updated on the progress of your move.
You will have your move dates
No guessing on when your belongings will arrive. You will have your pack date, load date, and your delivery spread date.
Your documents will be emailed to you.
Don't worry that your printer is packed away. You can sign your documents online.
Easy payment methods
We happily accept Cashier's Checks and Credit Cards.
We also provide other services, such as:
3rd party services for custom crating
Servicing appliances and electronics
Full-Value Protection with every move
White glove handling and transportation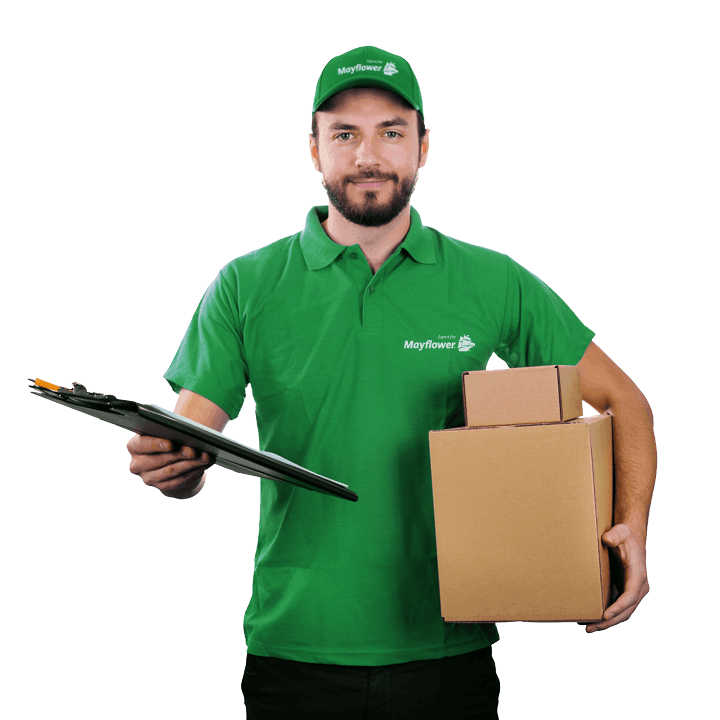 Arrow Moving and Storage is proud to be a member of the BBB, CMC, AMSA, ProMover, and COIC. We are also a GSA contract holder for Government, Federal, and Military moving services. Contact us today for a free quote, and discounts on local moves and referrals. Our personal Moving Coordinators will map out your move from the very beginning. Throughout the entire process you can contact your dedicated Moving Coordinator with any questions or concerns that you may have.
Meet Your Moving Coordinators
Veronica Cannon – Customer Service Supervisor
I have been in the moving industry for over 27 years and employed by Arrow Moving & Storage for 16 years. As your account manager I will stay in close contact with you through your entire move via email or phone. You can always reach out to me with any questions or concerns. I have been in the moving industry my entire career. I know all the trials, tribulations and troubles that go along with moving. But I also know, it doesn't have to be that way. At least not when you work with me, or any of the Arrow Move Coordinators. My number one focus is always my customer. I will work closely with you to ensure your move is a positive experience. I take great pride in providing you with the best move you'll ever have.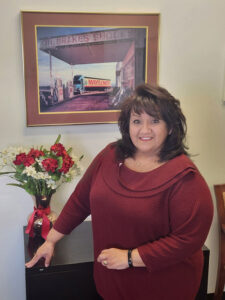 Barb Edwards – Civilian Move Coordinator
I have been with Arrow Moving and Storage since 2018 and have over 40 years in customer service. I will coordinate your move from origin to destination, making sure your belongings arrive on time and in perfect condition. Customer Service is my favorite part of my job! I can't wait to assist you with your relocation.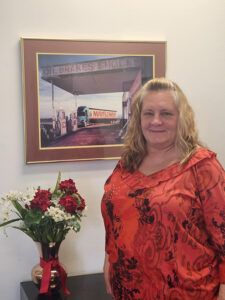 Brian Groben – Civilian Move Coordinator
I have been in customer service and hospitality for over 30 years. I will be with you from the beginning of your move all the way to the destination. My commitment is to safely guide your move through the stages and get you settled in your new home. To relay accurate information to you in a timely manner. Whether it be across town or across the country Arrow Mayflower is here for you.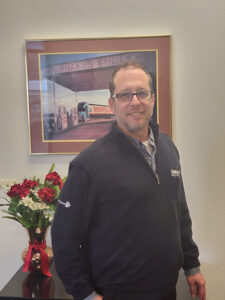 Natasza Krieger- Corporate and Account Sales
brings 20 years of international moving, logistics, and project cargo experience. A Registered International Mover, she has handled thousands moves and unique projects with the highest level of customer service. Natasza is responsible for responding to Government request nationwide and researching new business opportunities.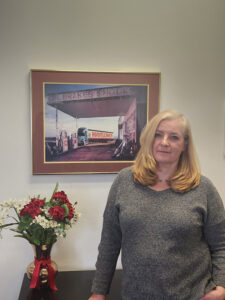 Julie Martin – Corporate Accounts Coordinator
a recent addition to the Arrow Moving and Storage team. Julie brings many years of customer service. She is the Corporate Account and STS coordinator, Accounts Receivable billing clerk for O&I relocations, Travel Coordinator, and Social Media Monitor.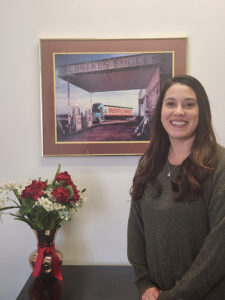 Meet our office staff. We're here to help you move to go as smoothly as possible.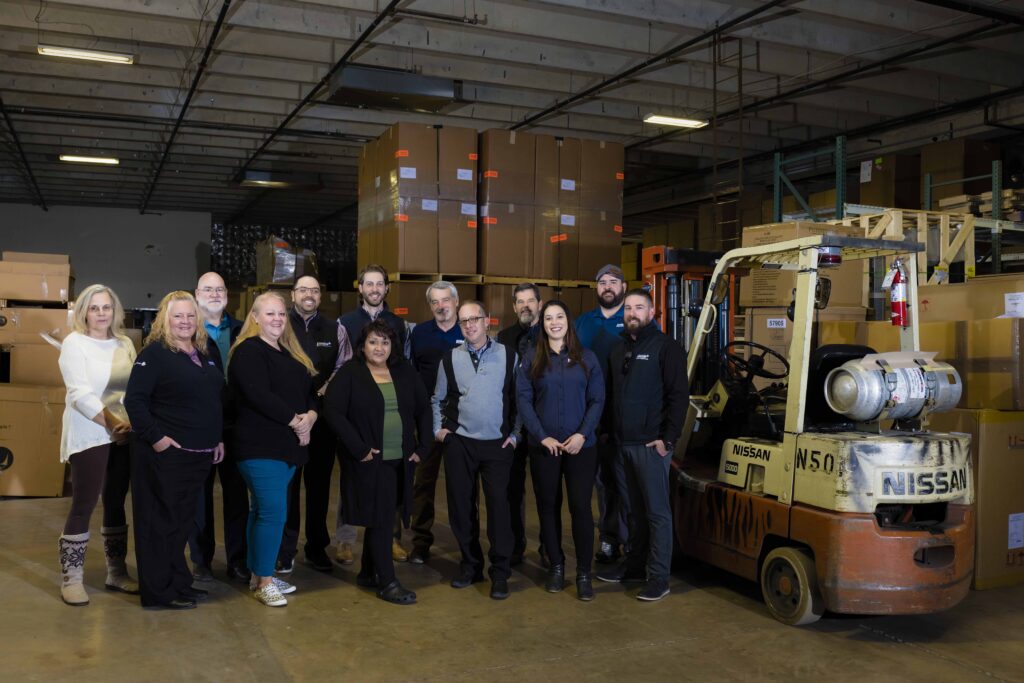 Get a FREE quote directly from our Team!